MeasureSquare Commercial estimating software can import PDF painting plans and takeoff paint areas fast and accurately. Create professional proposals with colored drawings for site painters, and estimate complicated curved shapes, paint materials, and labor costs. Our painting estimating software is critical for paint contractors and property owners looking to estimate and bid on projects efficiently.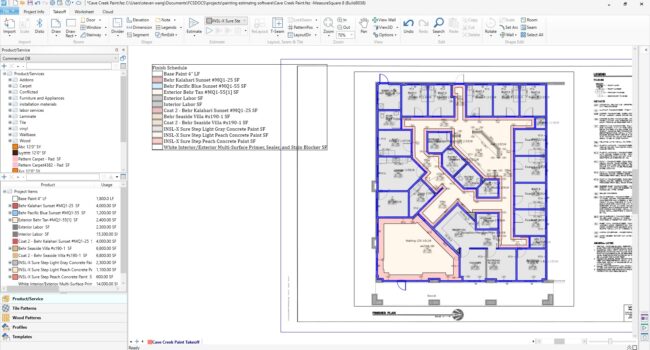 Supports exterior/interior painting surfaces with 2D or 3D models

Takeoff walls, ceilings, baseboards, moldings, trims, doors/windows, cabinets, fences, railing, and sidings surfaces

Measure onsite with a laser meter & draw painting areas for estimating
Trusted by Thousands of Construction & Home Services Businesses Large and Small




Why Switch to MeasureSquare Commercial?
Embrace takeoff estimating technology for the 21st century
Forget your outdated takeoff software and invest in the future of takeoff estimating, here are the THREE reasons:
The State-Of-The-Art Takeoff Estimating
Dedicated Customer Success Onboarding
The Largest Commercial User Base In US/Canada