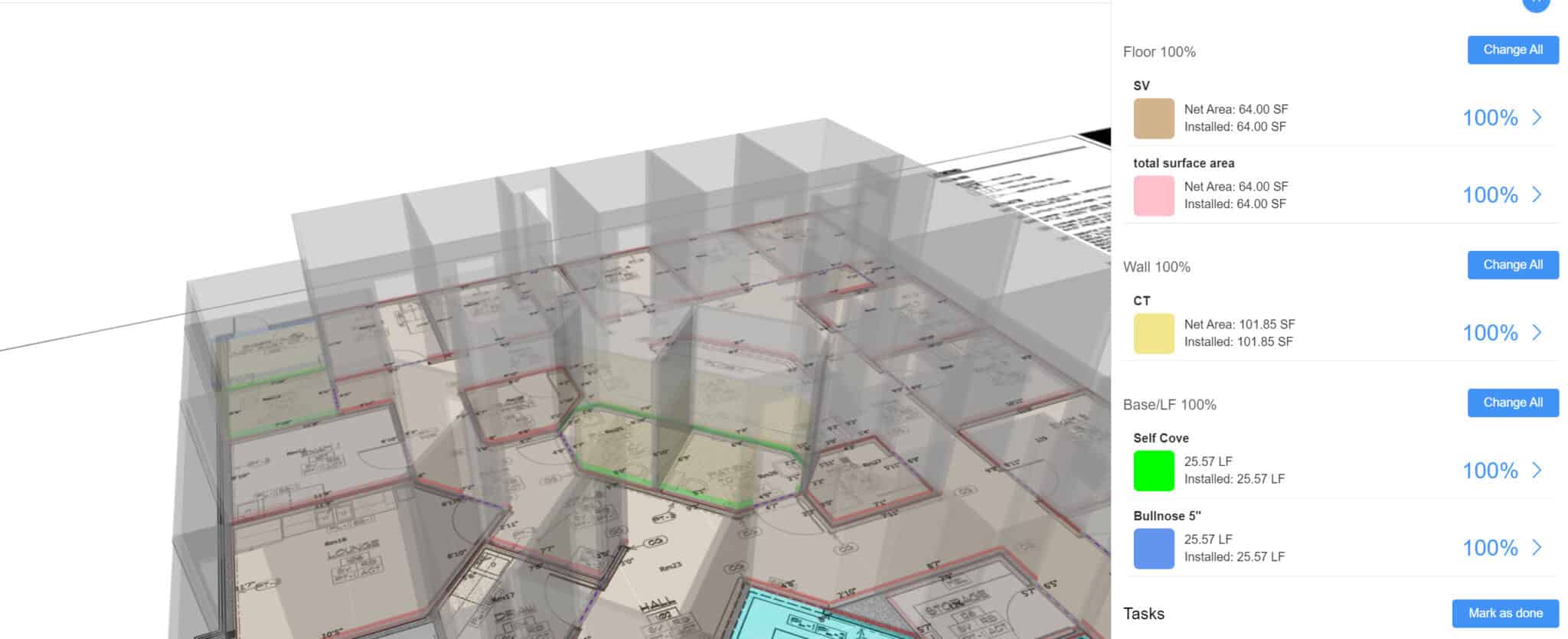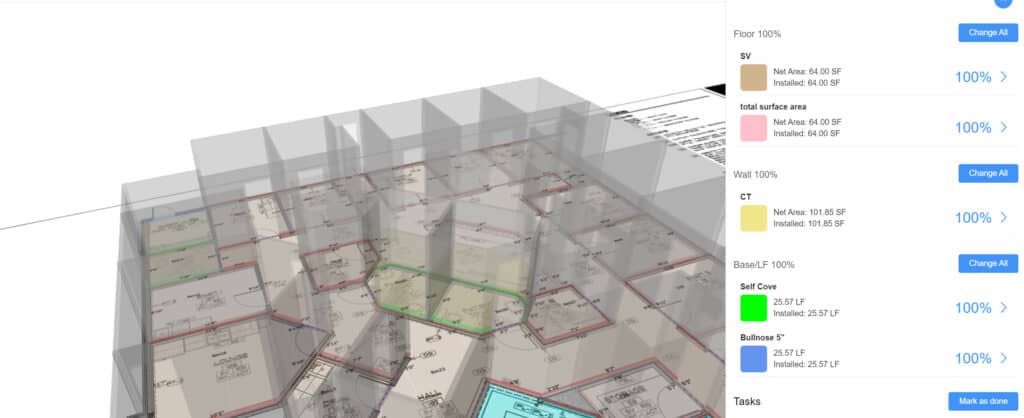 At Measure Square, we are always listening to our customers. This is how we get many of our ideas for new features and products. As Amazon's Jeff Bezos once said: "The important single thing is to focus obsessively on the customer."
So over the years at Measure Square, we've heard our customers talk about the challenges with creating billings reports. For the most part, applications like Fieldwire and PlanGrid are too complicated and cumbersome.
We took this feedback to heart and looked at how we could make things better. Our idea: it's to leverage Measure Square data so there is no need for mind-numbing entry of information or managing lots of email trails.
This is the goal for our newest application, JobTrakr. With it, you can easily create reports in the field. You can take photos of the project and tie them to the room with time stamps. This means getting solid compliance and yes, spot-on tracking.
Another differentiator is that all actions can be made in the floor plan view. This means you will not waste your time with menu diving.
In terms of pricing, we have different tiers. The Starter version is $19 a month and allows for three projects per month. Next, there is the Pro version. A key feature is the ability to templatize your own custom punch lists. You can do something like create a list for, say, a safety walk, floor prep, install sign-off and so on. The Pro version comes with 200 gigabytes of storage.
Then there is the Enterprise version, which has unlimited projects and comes with one terabyte of data. If you want to use many videos, then this is a great option.
The JobTraker is available on the iOS Appstore. You can also access it via the Measure Square cloud. If you want to test it, you can take a free trial and we provide various YouTube videos (see below). So check it out!
YouTube Videos for the Web:
YouTube Videos for iOS: