Flooring dealers across the country are faced with a challenge: sticking out in a sea of similarity. 
Why? There are over 4,000 big-box stores and roughly 10,000 independent flooring dealers in the United States. 
That means for every two-odd independent flooring retailers, there's a big-box store with a hundred-million-dollar advertising budget right around the corner. That's a lot of competition!
So how can these independent retailers stand out? It's simple: they can offer an excellent consumer experience.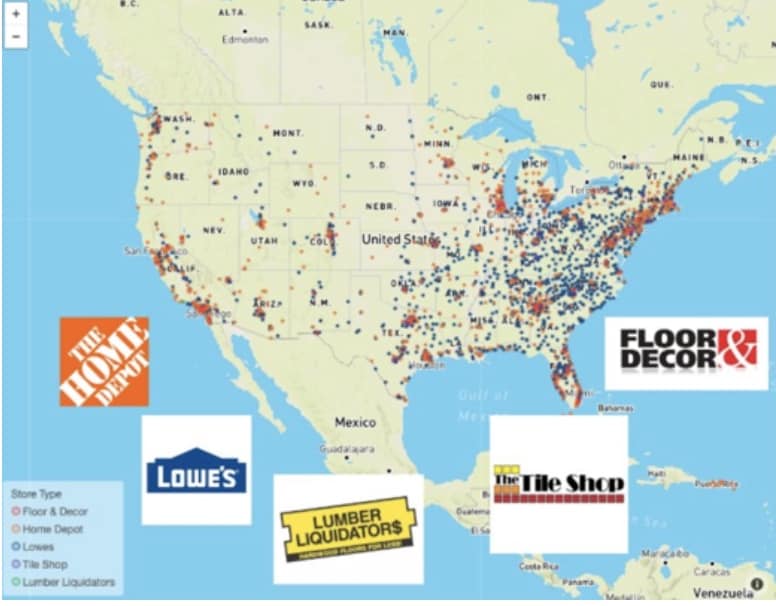 My name is Todd, and I'm CEO of Broadlume—parent company of FloorForce, Creating Your Space and the consumer-facing FlooringStores. But I started my career on the AdWords team at Google, helping local businesses succeed. 
And I'm here to tell you that, unfortunately, what I learned at Google hasn't changed much at all: higher advertising budgets mean more leads. And more leads mean more sales.
But that isn't the whole story.
More leads does not mean more sales, unless you can offer the consumer an amazing experience that they could never get at the big-box stores. That's why Measure Square and FloorForce are so focused on helping independent flooring dealers improve the consumer experience.
Fact: improving customer experience has been proven to:
Improve customer retention
Improve customer satisfaction
Improve cross-selling and up-selling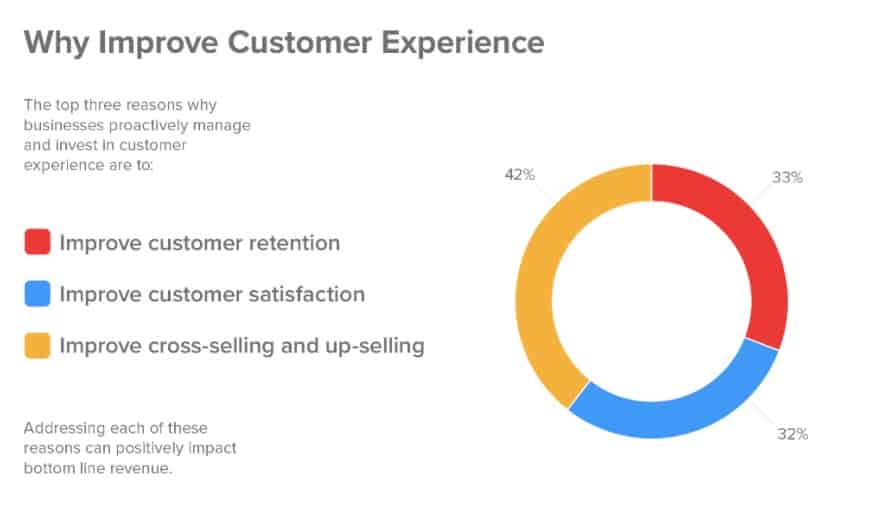 So what goes into a great consumer experience? Consider the average consumer sales funnel for new flooring:
Step 1
Most often, customers begin their buying journey by researching general terms like "best engineered wood flooring", "most durable wood flooring", "disadvantages of cork flooring", or even brand-specific terms like "RevWood".
Step 2
Once the consumer understands their general flooring options, they search for flooring stores near them. 
This is where Google My Business, your digital storefront, comes into play. FloorForce manages and optimizes Google My Business profiles for exactly this reason. It's a chance to provide a unique, personal, and helpful experience for the consumer.
Step 3
If the consumer likes what they see, they will visit that flooring store's website. Again, this is where consumer experience is so important. 
If that customer finds a beautiful product catalog, an easy-to-use interface, and an easy-to-use measuring tool—as they will on a FloorForce 8 website—they will be much more likely to visit that store. 
Compare that experience to the average big-box store's website. These sites are impersonal; they're difficult to navigate; they even make it hard to find store hours for specific locations!  
Step 4
Finally, nurtured by a great online experience, the consumer visits their local flooring store. This is the make-or-break moment. Luckily, Measure Square makes it easy for flooring stores to provide a great in-home experience with its suite of AR and measuring tools and to close the deal! With MeasureSquare, retailers can take these qualified customers, give them an estimate on the spot, and convert them into sales faster.
Because of this seamless process, the store makes the sale at a higher rate, and it's all thanks to an excellent consumer experience.
—
Simply put, a great consumer experience starts with a great online presence and ends with you measuring and quoting the consumer. No matter if you're a commercial, multi-family, or retail dealer, a great consumer experience can make all the difference.