A floor plan is useful in many situations: remodeling, property sales listing, inspection, fire emergency exit plan, security planning, property management, even working on DIY home projects.
What is a digital floor plan? Everyone knows what a paper or PDF floor plan is just like a static road map, but Google Map is digital map that you can use it for searching directions and navigation. A digital floor plan can be used to calculate square footage of whole house and individual rooms, to estimate possible remodeling renovation cost, to share with home buyers for them to plan their furniture placements, all kinds of use scenarios. Of course, if you are selling a property, uploading it to Zillow will make it standing out from other neighboring listings.
Creating a digital floor plan is actually easier than you think. It can be done with a measuring app like Measure Square Mobile app. The process is quite simple:
measure and draw individual rooms and areas
drag and drop doors and windows as needed
drag & snap rooms together to form the floor plan
That's it. Here is an interactive floor plan link example that you can click to open, and share it with anyone who cares.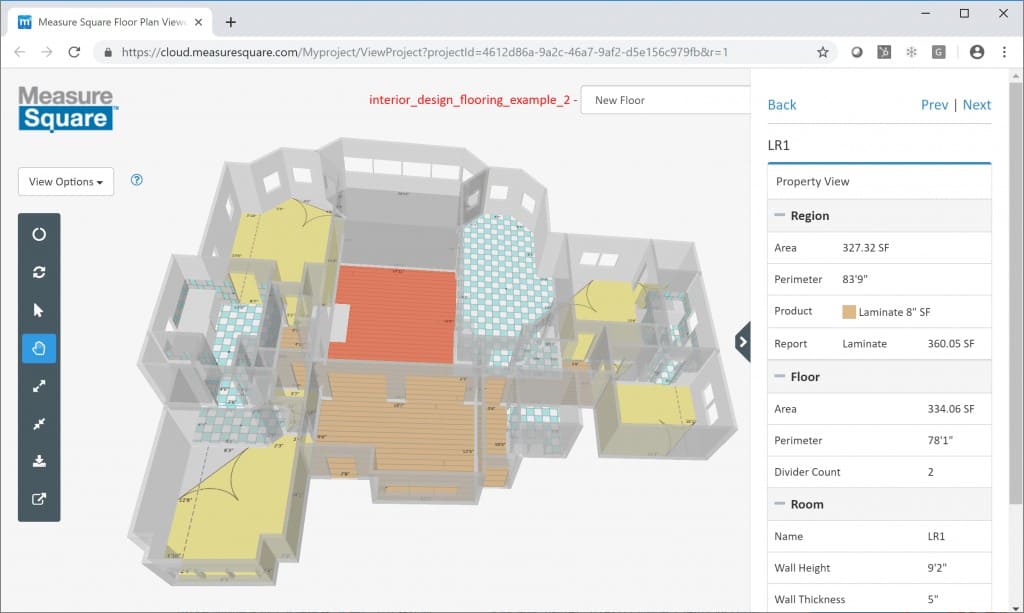 ---
Related Categories: