Property market has been hot over the recent months with the Fed's low interest rates and others, many real estate agents get busy listing and searching for properties for their clients. There is one secret that some agents are leveraging to make buy and sell houses more efficiently: a digital floor plan can make property sell faster with remote buyers.
What is a digital floor plan? Everyone knows what a paper or PDF floor plan is just like a static road map, but Google Map is digital map that you can use it for searching directions and navigation. A digital floor plan can be used to calculate square footage of whole house and individual rooms, to estimate possible remodeling renovation cost, to share with home buyers for them to plan their furniture placements, all kinds of use scenarios. Of course, if you are selling a property, uploading it to Zillow will make it standing out from other neighboring listings.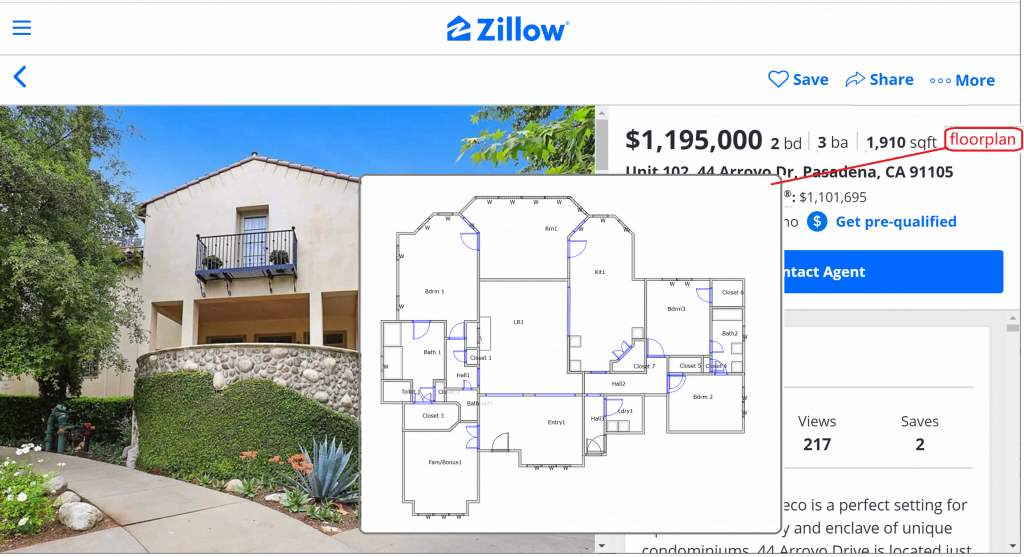 Real estate agents rarely measure a floor plan by themselves, it is normally done through a real estate photographer where getting a floor plan is a service option with a price tag. A digital plan can go a long way than just listing. It creates values for various participants in the value chain: property appraisers, inspectors, re-modelers, and even home owners. Here is an interactive floor plan link example that you can click to open, and share it with anyone who cares.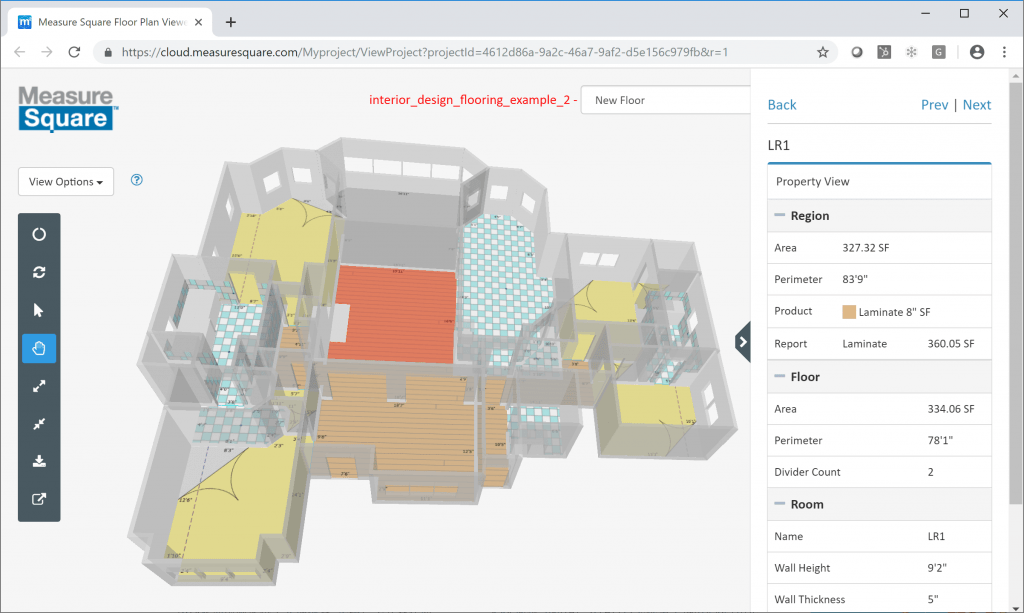 A common question is, if there is an edge for agents to measure a floor plan, is there a floor plan measure app for real estate agents? Yes, there is and it is easier than you think. There are several apps in the market, Measure Square Mobile app is by far, the most easy to use for above purposes.
---
Related Categories: