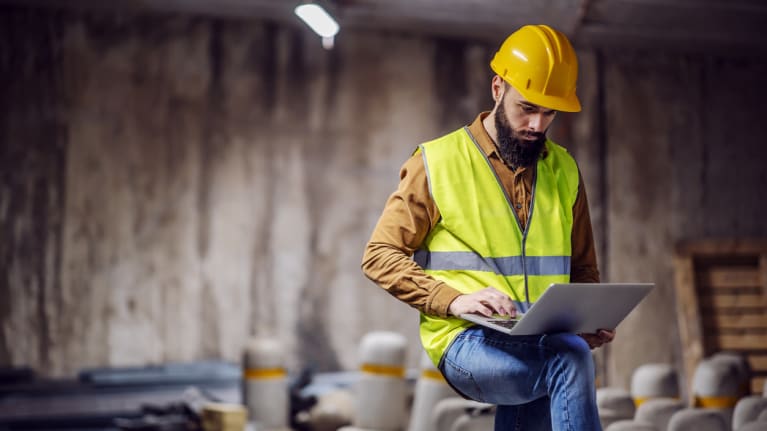 We can appreciate the old-fashioned way of doing things, which is why we understand the way most contractors still do business. Most contractors still use manual workflows, such as spreadsheets because they simply are unaware of any alternative. Contractors work hard, long hours, so it is understandable why they do not spend their off-time learning about technology that can potentially help them succeed.
Yet manual workflows are unnecessary in today's technical age. If you are taking the time to generate manual estimates for projects and tracking their progress with spreadsheets, then you are wasting valuable time.
Integrated estimating tools like MeasureSquare are easy to learn, use, and will help you win more bids. Below are some reasons why contractractors need to invest in this software:
Prevent project backlog
Everyone, including contractors themselves, have worked with a builder that does great work, when they actually show up to the job site. These builders are capable but disorganized, and their business suffers from "project backlog." That means that they are working on many different projects at once and each one suffers because they can only be in one place at a time.
MeasureSquare will help to prevent project backlog because it tracks and makes available all the information about each project in one place. This allows you to efficiently schedule yourself based on the needs of each project, the progress, and the realistic timeline of each one.
Win more bids with project visualization
It can be difficult for clients to see the project that contractors or architects have designed for them. We are sure that you have tried repeatedly to explain your plans to your clients in layman's terms, only to have them look at you with a blank stare.
MeasureSquare allows you to show your clients their projects in an interactive 3D model that you create on-site. In a recent article in the Kansas City Biz Journal, Steve Beck, Vice President of PARIC said:
"Owners don't want to hear us describe what is going to happen on their projects, they want to be able to visualize it in a tangible way."
Exactly. MeasureSquare enables your clients to see what they are going to get for their money. This wins more bids because you will be able to accurately estimate costs, material needs, project timelines, and show your clients their project.
Track productivity and profitability
If you are not using integrated estimating tools for your business, then you are probably losing productivity and profitability because you are wasting time. Many contractors do not realize how much money they are losing due to project backlog or delays because, "that is just a part of the business," right? Wrong! Why would you accept reduced profitability when you can fix it with the touch of a button?
MeasureSquare uses cloud-based technology to streamline projects and share data with everyone that needs to see it in real time. This includes you, the contractor.
Learn more about MeasureSquare and how it will help contractors win more bids and increase profitability on our website. To start your free, 14-day fully functional trial of MeasureSquare, click here.